Martin® Replacement Blades are guaranteed to provide the best price / performance ratio of any blades on the market.
When you need replacement blades for your belt cleaners, why settle for anything less than the longest-lasting, most-effective blades in the industry?
Martin® Replacement Blades are competitively priced and backed by multiple guarantees!
Martin has designed, built and deployed a custom-built, computer controlled polyurethane casting system to assure that our vast in-house knowledge of what matters in producing quality urethane is incorporated into the highest quality blades possible.
The computer controlled devices in our urethane manufacturing systems allow us to monitor product quality continuously, from anywhere in the world.
Martin has a global partnership with BASF, one of the world's largest chemical manufacturers, to assure worldwide material consistency, quality and availability!
Martin is the only supplier of belt cleaning equipment that manufactures blades on multiple continents with computerized equipment, custom designed by Martin engineers, specifically for this purpose. The blades we produce anywhere in the world on computerized equipment manufactured by us, are guaranteed to clean better, last longer and cost less.
Martin, in cooperation with our global chemical partner BASF, is the leader in the development of high-performance urethanes, ensuring exceptional quality and product satisfaction.
Martin's blades are engineered to perform better than competitor's designs by utilizing our patented CARP profile - not to mention up to 35% more urethane in the wearable area.
Martin offers replacement blades for any other manufacturer's belt cleaners that can be quickly and easily fitted to any existing mainframe, but manufactured by our proprietary computer-controlled urethane production system.
Martin is the largest manufacturer of conveyor belt cleaners in the world, responsible for many of the innovations that have appeared in belt cleaning over the last 40 years.
Having Trouble With Your Belt Cleaner? Click Here for Troubleshooting Tips
Martin offers an entire line of color-coded urethanes to match performance with application!
Which Urethane Choice is Right for You? Click Here to Compare
Martin® Replacement Blades retrofit any competitor model with more usable blade volume!
| | | |
| --- | --- | --- |
| | | 35% More! |
| | | 13% More! |
| | | 16% More! |
| | | 24% More! |
| | | 16% More! |
| | | 11% More! |
| | | 30% More! |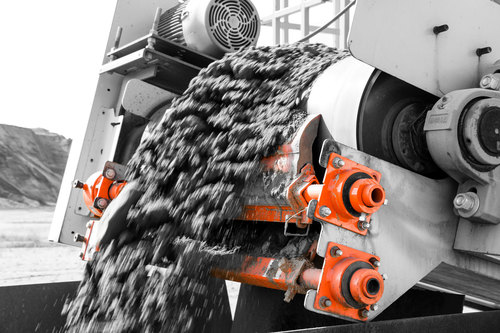 Martin® Forever Belt Cleaner Guarantee
We are so confident in the performance of our belt cleaners that we proudly offer the industry's first Forever Belt Cleaner Guarantee, an exclusive offer available for current genuine Martin® replacement blade customers. We will provide Martin® replacement tensioners and mainframes for any belt cleaner assemblies as required – whether the ones we're replacing were manufactured by us or not – absolutely free of charge for as long as we have a service relationship including FREE blade installation, tensioning and hardware upgrades, helping to maintain maximum performance and keeping your belt cleaning system running in like new condition – FOREVER!
Learn More About Our Guarantees Here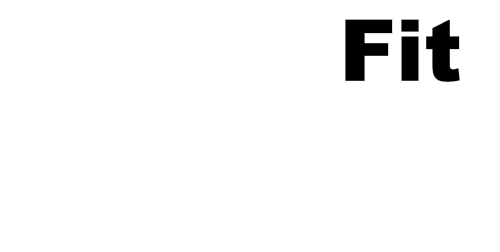 Replace Any Manufacturer's Blades–Guaranteed!
We guarantee that our blades will fit, clean better, last longer and cost less than competitive blades. All backed by our 100% Money-Back-Guarantee!
Learn More About All Of Our Guarantees
Absolutely No Excuses Guarantee
No Risk. No Hassle. If for any reason, you're not completely satisfied with your product or solution from Martin Engineering, we will happily honor our Absolutely No Excuses Guarantee and fully refund your money or provide a better solution for you. Period.
Learn More About All Of Our Guarantees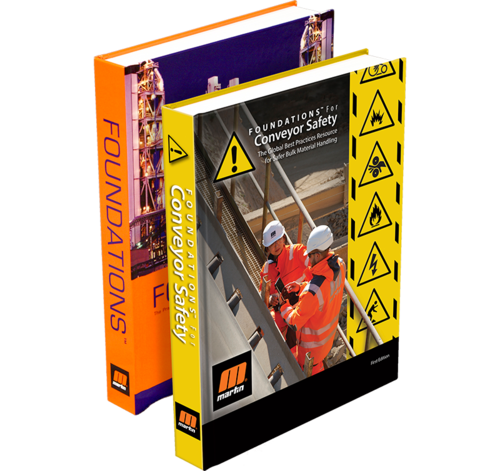 Foundations™ for Conveyor Safety
Learn to Calculate your Return on Conveyor Safety™ with our compilation of worldwide best practices for safer bulk material handling in this first-ever textbook dedicated exclusively to the safety of conveyor systems.
Request Your FREE PDF or Hard-Back Copy
Call Us Today
+49 6123 9782-0